Patio Deck Designs for Beauty and Functionality

---
Patio Designs and Plans to Fit Your Outdoor Living Needs
With all Patio Deck Designs, there are many factors that should be taken into account. Foremost would be patio design that is functional. What benefits do you want out of your patio or deck?

What features would you like to see when you look out into your patio? In other words, things that will give your patio that "wow" punch. This is important because if you are not 100% satisfied with what you see, you won't use the patio or deck.
A good place to start in the overall look of the patio deck design is the focal point. Where do you want your eyes to be drawn to? Would it be the grill and seating areas, a gazebo, a pergola, an inground swimming pool or a hot tub, or something else that catches the eye? In other words, what do you want to be the first thing anyone walking outside to your deck or patio for the first time sees?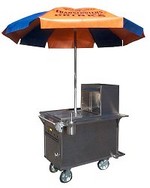 Make yourself a list of the different ways you would like to use your patio. Don't think of design just yet, but focus on the functionality. Only when you have a pretty good idea how you will use your new patio will you be able to come up with a good patio plan that fits your lifestyle.

---
Here are some of the things to keep in mind when planning your patio design:

Do you like to use the patio regularly or is it just the occasional weekend thing?


Will it mostly be just your family that will use the patio deck, or do you plan to have guests over frequently for barbeques and/or parties?


Do you envision cookouts with a small area to eat, or a patio with a pergola or gazebo that enables you to hang out in most weather conditions?

Would a hot tub or swimming pool be a possibility either now or in the future?

These are just a few things to consider with patio deck designs. This is a very big undertaking, at a potentially large expense. But in the long run, good careful planning will save you a ton of money.


Be sure and check back frequently to this Patio Deck Designs page for any additions and new design ideas and products.




---
One resource that I have discovered to be invaluable is this How-To Product that shows you step-by-step, through fantastic instructional videos, How to Lay Tile and create flooring for your patio (This can be used indoors in any room also) that will look like a professional did it. I just can not recommend this product enough.
I use the information from this regularly. As a matter of fact, one of the downsides is I get asked to do all kinds of projects in friends' and family's homes because they've seen the results in mine. I should really start charging for this. Anyway, take a look at this. It comes with a 100% money-back guarantee, but you won't be returning this product. It's just that good.
---
Great Improvement and Design Ideas for Your Deck or Patio
See Outdoor Kitchen Designs and leave Patio Deck Designs

Top Quality Patio Furniture that Brings Your Patio Design Together

Build a Deck the Right Way - With Safety In Mind

Proper Deck Maintenance Is Your Best Deck Design Tip

A Patio Umbrella Will Add Shade and Charm to Your Patio Design

Patio and Outdoor Lighting and Fixtures

Patio Misting Systems for Cool Patios and Longer Outdoor Seasons

Great Ideas and Building Plans for a Relaxing Porch Swing

All About Outdoor Patio Fireplaces

This will take you to Retractable Aluminum Patio Awnings

Door Awnings for Patio Doors and More

This is Loaded with Outdoor Hot Tub Info

Build Your Own Backyard Waterfall & Other Water Features!

Check Out The Screened Pool Enclosures