Ever Wanted to Start a Barbeque Catering Business?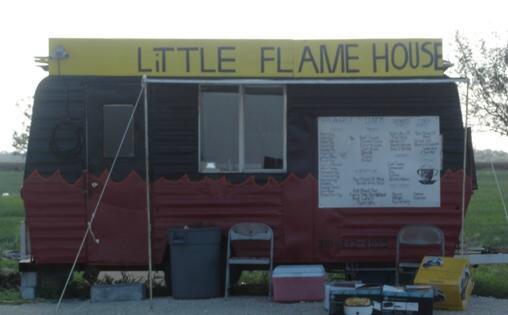 Get your barbeque catering business up and running by following this business plan and buying one of these babies!...Ok, maybe we can find you a better business plan...

---
A BBQ Catering Business could be one of the best business startup opportunities there is.
Barbeque is quickly becoming one of the most popular food styles in the country. Outdoor group outings or parties usually center around barbeque. Barbeque is also the fastest growing catered wedding reception food in the United States.
---
In the past, the usual sequence to a barbeque catering business was someone already owning a bbq restaurant and then branching off to the catering business. But more recently, bbq businesses have started with catering. Later on they expand into full restaurants and/or bbq sauce sales, etc.
Much of this change can be attributed to the year-round popularity of barbeque, the relatively low cost to start, and the possibility of expanding into other bbq revenue sources.
Of course, you need that initial love of bbq to even want to open a business centered around it. But, because of the great resources available, as well as the advancement of equipment, how well you cook barbeque is not crucial yet.
And the knowledge of starting and running your own business can also be obtained through great business startup resources. One of those resources that I have found particularly invaluable in all catering and cooking organization is right below.
---
Success in Catering Starts with the Right Business Plan
There are generally two ways to set up your bbq catering business:
1. A business where you do all the cooking and preparing at home and then deliver the food to your customers
2. or one where you have a mobile bbq cooker/smoker and other food equipment that you take to events and cook on your customers' location.
Although both designs look relatively similar on the surface, they are big differences in the bbq catering business. The second plan is kind of unique to BBQ catering, and is probably the most common plan for caterers not having their own restaurant.
But the decision on which business plan you will use does not have to be made until you've received as much information as possibly. My intent here is to provide those resources and information that will get you started on a very profitable barbeque catering business.
---
Great Resource On How to Get You Started and Running Your Own Barbeque Catering Business

---
A New Smoker Trailer Makes For a Great Barbeque Catering Business


Great Info to Help You Decide if You Want to Make, Market, and Sell Your Own BBQ Product


Head Back Home to Texas Barbeques